Published on: February 20, 2022
The Best Sites for Free Online Movies
Seeing your favourite movies for free online is a time-saving and cost-effective alternative to going to the theatre. It's true that there are numerous websites where you may obtain movies "for free," but the ones listed below are virus-free and legal to use.
Most of these sites offer movie streaming via a mobile app. If you want to watch movies on the move, check out our selection of the top free movie streaming apps.
Crackle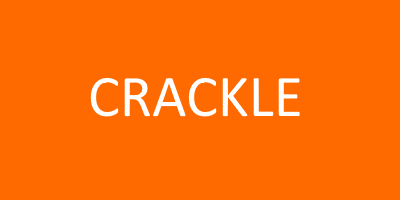 Free movies and TV series may be streamed to your computer, smartphone, or tablet with Crackle.
To make up for a few commercials that interrupt the viewing experience, Crackle has a great range of movies and television shows, and acceptable video quality.
Once known as Grouper, the name of this video streaming service eventually changed to Sony Crackle and finally Crackle.
Crackle – Free Movies and TV Shows
Around 100 full-length movies are always available for free on Crackle. New movies are added and retired frequently on Crackle, so there's always something new to watch.
There are a variety of different genres of movies available on Crackle, which makes it easier for you to find what you're looking for. You can sort the free movies alphabetically or by recently added so that you can check back as often as you like to see what they've added to their free library.
Movie snippets, trailers, and information on upcoming Crackle releases are all available on the site.
Free full episodes of comedies, anime, action, and thriller shows are all available through Crackle.
Full episodes, clips, and trailers, as well as exclusive Crackle series, can be found here, much like in the movies section.
Crackle only saves films for a limited period of time before deleting them. This means that if you start watching a movie one day and finish it the next, you can miss the rest of it. This isn't ideal, but for the vast majority of moviegoers, it's quite acceptable. It's hard to grumble when the movies are free.
There are many devices that can run Crackle. To watch the movies and episodes on your computer, you may click on the links above, but there is also a Crackle movie app that lets you stream the videos on your phone or tablet.
Crackle is available on a variety of mobile platforms, including iOS and Android devices.
Yidio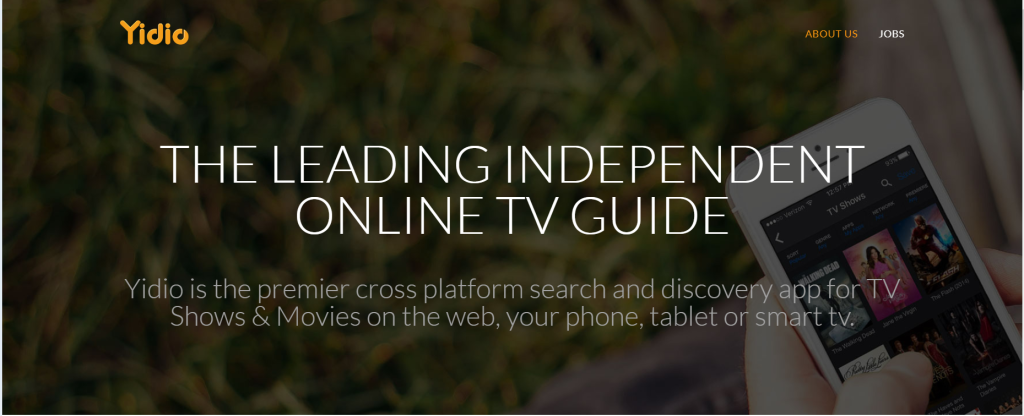 Yidio is a website that displays a list of sites where you may watch movies online in a variety of categories. Free movies have a special place in this section.
Yidio is unique in that it acts as a search engine for free movies, guiding you to all of the available options for watching free movies online.
As well as by genre, release date, MPAA rating, decade, and IMDb rating, it's easy to sort the films by the site they're hosted on. Art House & International, Special Interest, Indie, Faith & Spirituality, Disaster, and Neo-noir are all interesting subgenres of action and drama.
Vampires Are Real, Bully the Dead Don't Die, Touch Me Not, Invisible Sue, American Hustler and Princess in the Castle are just a few of the new titles that have just been made available for free viewing on this site.
PopcornFlix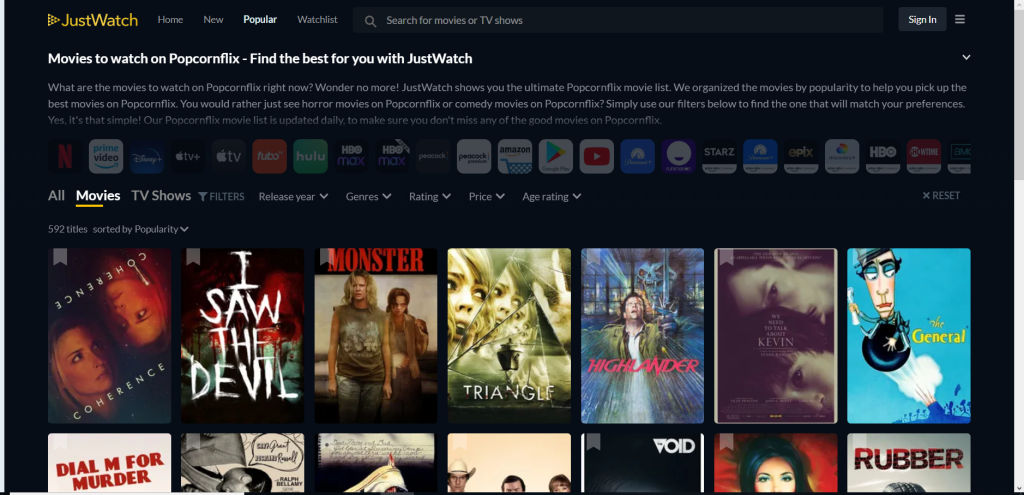 There are a handful of movies available to view right now on Popcornflix without the need to create an account. There are a number of free television series as well.
Read on for our Popcornflix review, which includes our thoughts on the service's video quality, ads, and mobile app.
It's Easy to Find a Movie.
Popcornflix's website is a breeze to use. As far as menus go, this one has just three buttons on top of it. The official website, as well as links to films and television shows.
As a result of selecting Movies, all of the available categories are displayed. If you are looking for a specific type of film, you can choose from a variety of genres, such as comedy, action or thriller.
A Better Video Quality Is Needed
The quality of many of the videos we tested was comparable to that of a standard DVD. You can't adjust the quality of the video, thus it's impossible to tell the exact resolution of the movie.
That being said, the films aren't difficult to sit through.
Options for the Video Player
The video player is as minimal as it can be without sacrificing any of the essential features. Popcornflix had a GIF maker and timestamped comments for a long time, but both features have since been removed. It's lot better now, though.
Restarting the movie is as simple as pressing a single button. To rapidly go back or forward, there's a 10-second rewind and fast-forward button. This option allows you to select subtitles (for some movies) and the language of the audio. It goes without saying that the purpose of the full-screen button is to display the video player in its entirety.
Multiple Ads Per Film
You may notice a pattern in the Popcornflix commercials after watching a few movies. The majority of the time, you'll see a short 30-second commercial at the beginning of the film, followed by a few more during the rest of the video.
A yellow dot marks every ad, so you can see when they're approaching and how many ads the movie will have when you're done viewing. A 2.5-hour film we sampled had 13 advertising, whereas a 1.5-hour film had seven adverts.
The longer the movie is, the more advertisements you'll have to watch, which doesn't seem like a bad deal at all. It's not a bad deal to be able to view a lot of movies for free and only have to watch a few ads.
The Buffering of a Video
The loading or buffering of videos on some streaming services can be problematic. Occasionally, users will notice that videos begin to play, only to stop midway through to complete the buffering process.
If you have a slower computer or internet connection, you may encounter problems like this. These are the most common causes of buffering videos, not problems with the service itself.
There is a free movie app for Popcornflix that makes it easy to watch movies on your phone or tablet. You can use the desktop site's search functionality, browse by genre, and browse through the movie and television series collections.
YouTube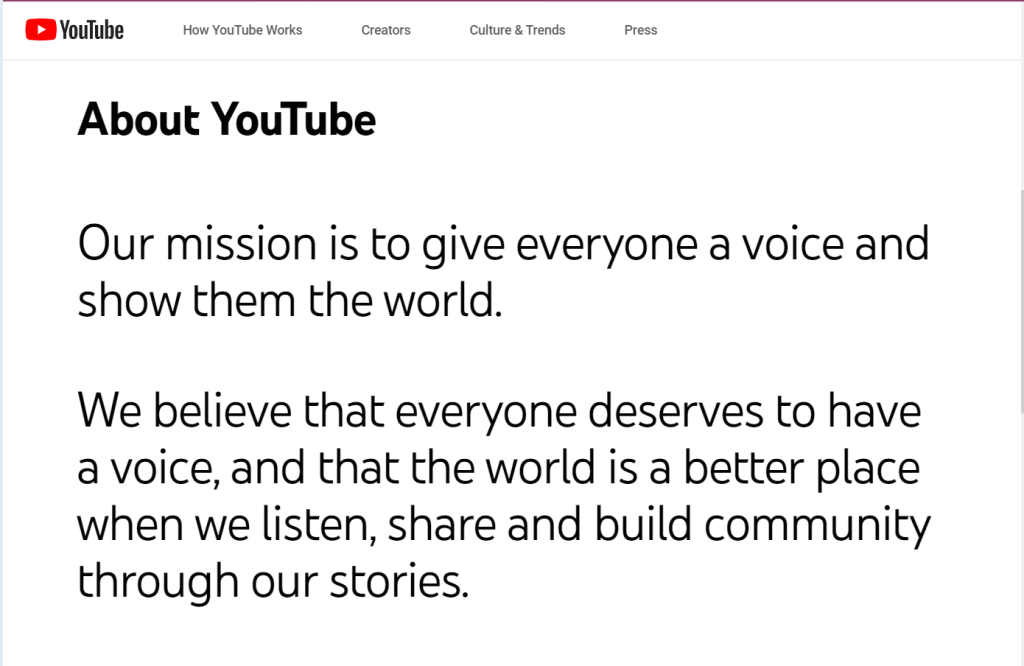 In addition to the latest movie trailers and videos of skateboarding dogs, YouTube is a great place to discover new content. Many of their movies are also available to stream for free.
The Movies & Shows section of YouTube includes a selected list of new and popular movies that can be found by clicking the link below. Additionally, profiles from movie studios, such as Popcornflix, are also available for free and legal viewing.
It was possible to watch movies such as A Monster in Paris, A Superhero Movie, Daughter of the Wolf, Goodbye to the World, My Boss' Daughter, Beauty and the Beast, and Monte Carlo during our most recent visit.
TubiTV

Free movies and TV shows may be streamed right now on Tubi. Many of these movies are available to stream for free, while others must be rented.
Not on Netflix, Black Cinema, Movie Night, Cult Classics, K-Drama+, and Bollywood Dreams are just few of the many genres and collections available. The sections titled "Leaving Soon" and "Trending Now" caught our eye as well.
Other recent additions include Sherlock Holmes, The Immortal Life of Henrietta Lacks, Why Do Fools Fall in Love?… Winter's Tale… ATL… Romeo + Juliet… Two Night Stand…
The Tubi Kids part of our site is ideal for watching only children's movies. Preschoolers and other children will appreciate the special section at the website's very top, which features Toon TV, LEGO, and Friendly Monsters films. Parental restrictions can also be set using the regular website.
Vudu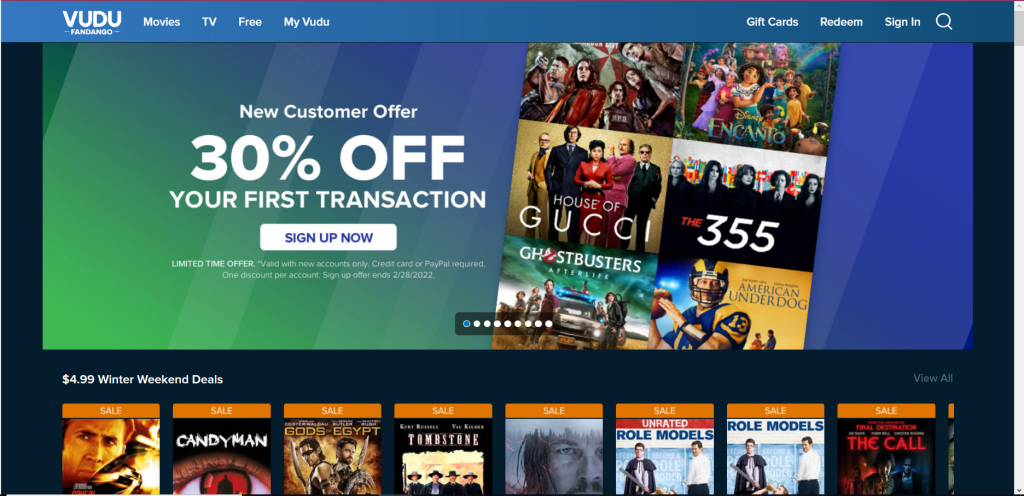 For those looking for free movie streaming services, Vudu might not be your first choice, but it has thousands of movies that you can view right now. A few commercials are all that's required.
These movies can be sorted by genre or date of release, so you can find the ones you've watched the most. As far as genres go, you can choose from action, comedy, crime, and romance.
It's worth mentioning that this movie website has a single page dedicated to each type of film, which makes it stand out from the crowd. Lists of newly uploaded films are available on the New to Free website, which makes it easier to find new releases.
For more enjoyment, check out the site's most popular movies; critical acclaim; hidden gem; big-name stars; and more. Each segment contains a few hundred video clips. Criminal, Janky Promoters, American Exit, Not Alone, Medusa, The Choice, and Coyote Lake are some of the most popular films you can see here.
Because some of Vudu's movies are available in 1080p, you don't have to compromise quality simply because you're watching free movies.
By clicking the "Watch for Free" button on a free page, you can watch a movie without having to pay any money. You may be presented with an opportunity to buy or rent a movie after selecting one from the free pages. Of course, movies can be purchased here as well.
The Roku Channel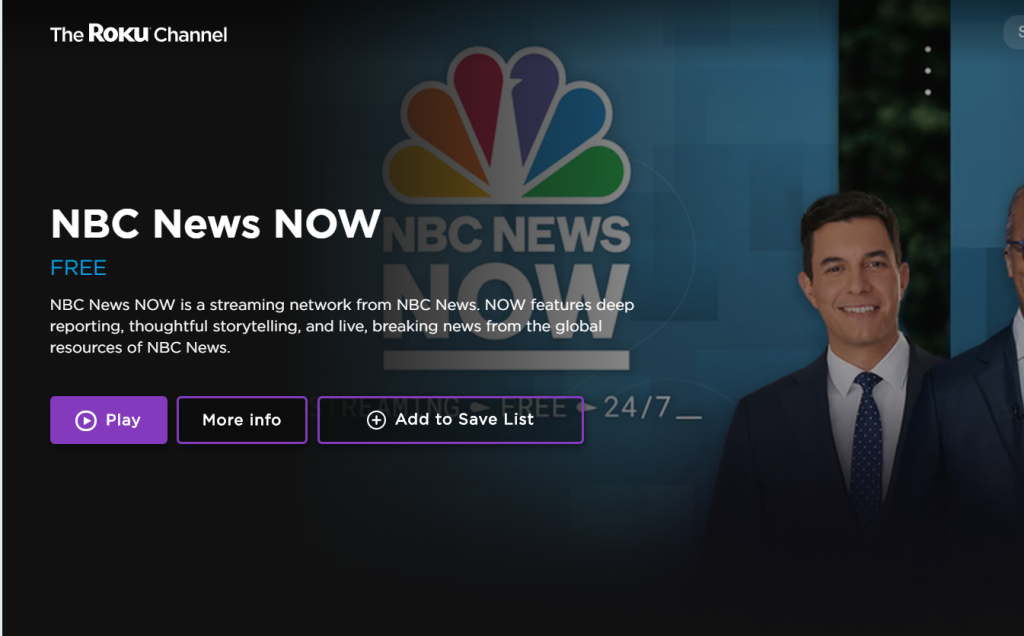 The Roku Channel also offers free movies, television shows, and live television. You can add the Roku Channel to your Roku TV or streaming player in the same way you would any other Roku channel. Roku Channel movies can be streamed to your computer or mobile device for free even if you don't own a Roku device.
Ads appear in these videos, but they're worth it because they're high-quality and well-known films. As a reminder, there is a countdown for titles that will be removed.
These listings don't allow for any sorting or filtering by popularity or rating, thus it's impossible to find a specific genre. In addition to searching for actors and directors, you can also view the most recent videos and titles that have been published to the site this month.
Categories like Thought-Provoking, Dependable Favorites, Inspired by True Events, Love Is and Black Movies & TV may be found on the homepage, which you won't find anywhere else.
Over the past few months, a number of new releases have been added to Netflix, including Annie and My Son.
Plex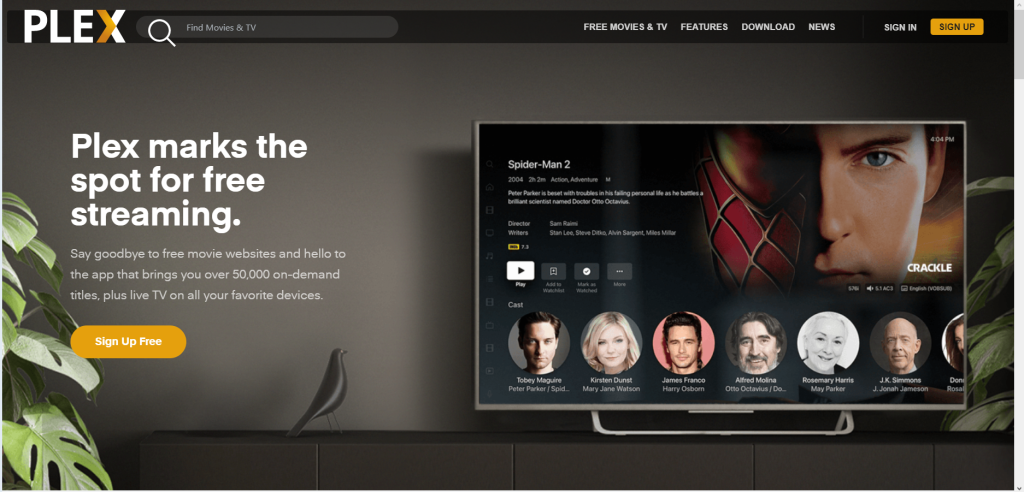 Plex is an intriguing service because it's actually a much larger bundle than it appears at first. Free full-length films are only one part of what you'll find here; you'll also find TV series, podcasts, live TV, and other media-serving software.
There are currently over 20,000 free movies and TV shows to choose from on this site. You can search by actor or channel, such as BBC, Crackle, Popsy, Lionsgate, and Maverick Black Cinema, in addition to classic genres like action and crime. Crime Time and Cheap Thrills are only two of the many genres available on Plex.
Additional information, such as the entire cast list, reviews, and trailers can be found on a movie's watch page. Find out which movies on Plex are about to expire so you may watch them quickly!
Crank, The Road, The Switch, Vengeance: A Love Story, and The Promotion are some of the most popular free movies on Plex.
IMDB TV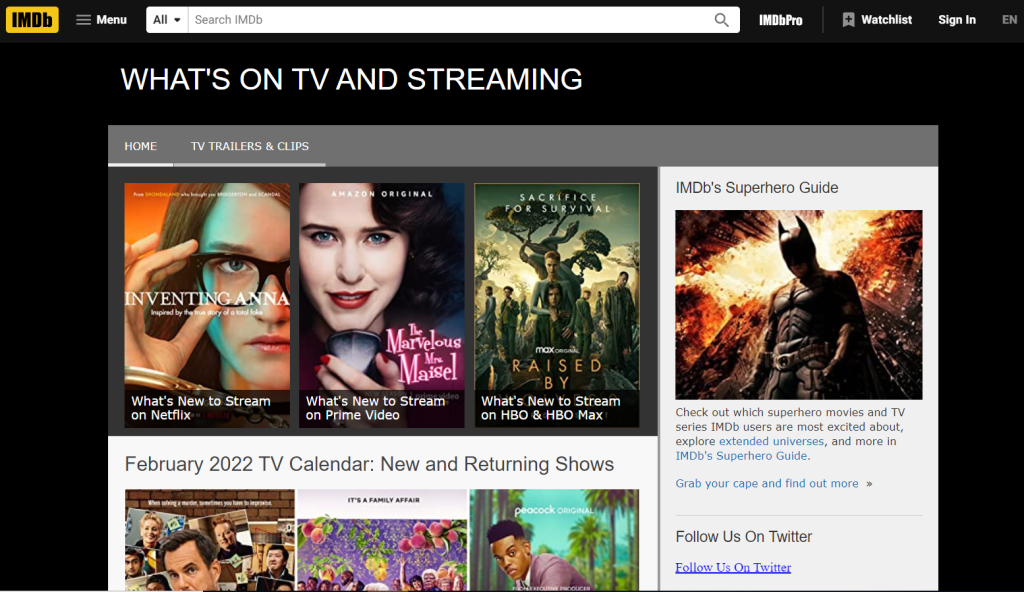 IMDb is well-known for its extensive collection of movie and television reviews and trailers, but it also offers a wide range of free streaming content. It's possible to search IMDb TV by a variety of criteria, including recently added titles, the best-of lists, IMDb Originals, and movies of the week, all of which are available on Amazon's Prime Video website.
Allows you to customise how subtitles appear on-screen, change video quality, and switch to full-screen mode all from the video player. Several devices are compatible with IMDb's streaming service.
These include The Fault in Our Stars, Forgetting Sarah Marshall and Cruel Intentions as well as Masterminds, The Watch and Johnson Family Vacation as some of the most popular and recently added free movies.
The Pluto TV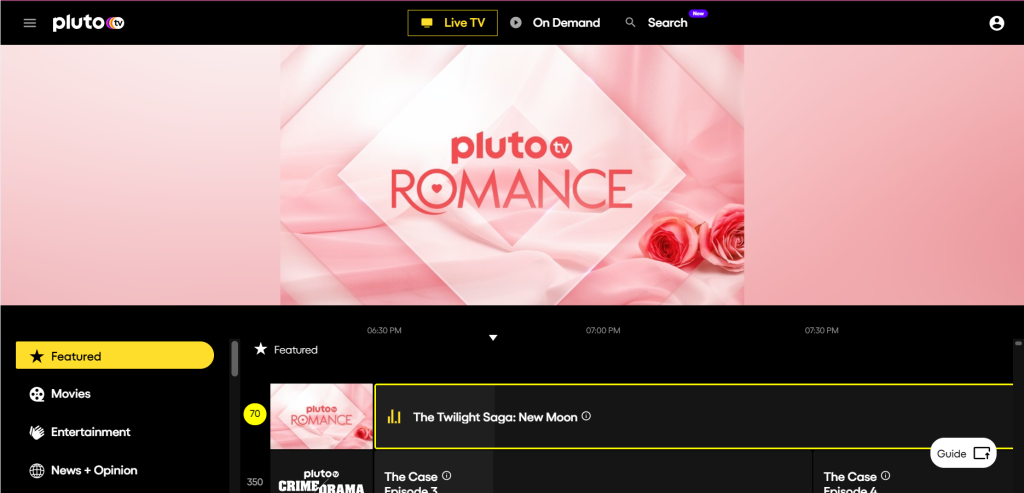 Pluto TV is both an on-demand movie streaming website and a live TV service that lets you view movies and TV series as they are released. Creating a watch list is possible without ever entering your email address or name.
If you want to watch live TV or movies on your computer or mobile device, you'll need to install the necessary software on your device. It's also accessible as an app for iOS and Android, among other platforms.
You'll be able to watch a wide variety of film genres on this site, both on-demand and live. There are 51 to 115 movie channels, as well as live sports, music, and news, if you're streaming live TV.
Pluto TV has a wide variety of movie genres to choose from if you're weary with the usual options. You'll find anything from documentaries about science to documentaries on the PGA Tour to films about the LGBTQ community to comedic sports dramas.
These include Twilight, An Unfinished Life, Showgirls and Halloween H20 as well as Earth to Echo and the Thomas Crown Affair on Pluto's on-demand movie service.
Peacock movies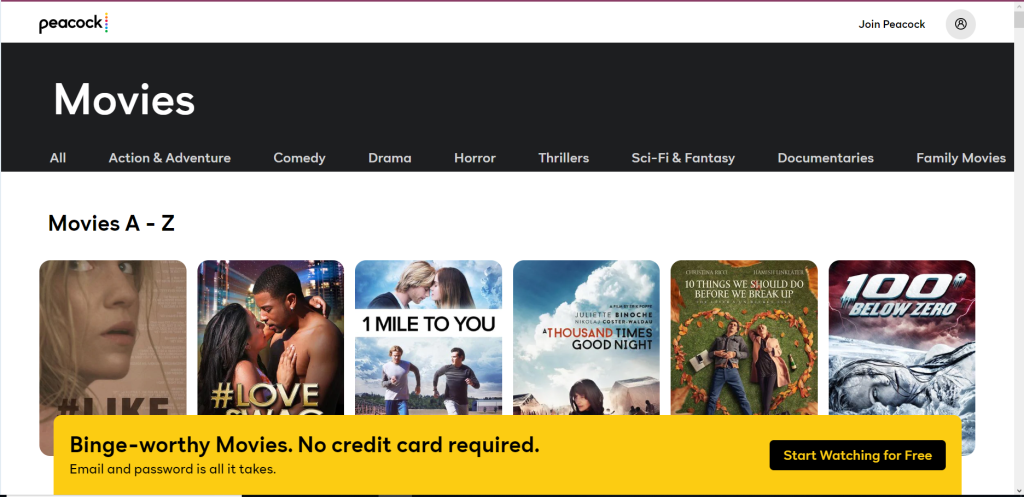 From NBCUniversal, there is a service that offers thousands of movies and TV shows, some of which are originals you won't find on any of the other services. In addition to Universal Studios and DreamWorks Animation, there are also films from Focus Features and Sony Pictures.
Among the film categories we've seen are Musicals, Primetime Nostalgia, Dark Comedies, Free Laughs, Based on a True Story, Big Screen Heroes, Dynamic Duos, and The Totally '80s Collection.. Discovering films from a fresh perspective is a lot of fun with this method.
Die Hard, The Cabin in the Woods, Red, The Place Beyond the Pines, The Bone Collector, Geostorm, and Fletch are all free movies.
Try Peacock's Featured Films list if you're still unsure of where to begin your search for your next free stream.
If you'd like access to more titles or ad-free videos, you may upgrade your account to get them. You can tell the difference between free and paid movies by looking for a purple feather in the corner of the thumbnail.
Kanopy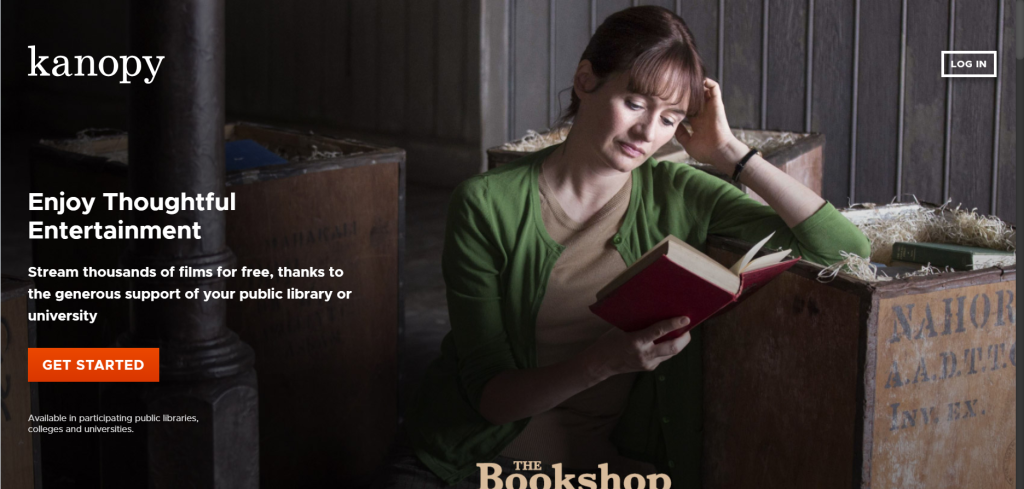 To use Kanopy, you must first have a library card, unlike the other free movie streaming websites. Despite this, the movies are free of advertising, and new ones are added each month.
Using the Kanopy sign-up website, find your library, whether it's a public or school library. To begin streaming the movies on their website, you must first be approved.
Thousands of films are available on Kanopy. Short films, ancient history, LGBTQ cinema, war and action, sociology, performing arts, human rights, everyday health, and K-12 lessons are just a few of the topics you can explore.
Kanopy has a distinct section for children's films. Set parental settings so that only content acceptable for your child's age can be accessed.
The Mask You Live In, Kedi, Previous Knowledge, Anthropocene: The Human Epoch, Helvetica, and Digital Disconnect are some of the most popular documentaries here.